Classes
You & Me Ballet (16mths - 2.5yrs)
Copthall School
Pursley Road, Mill Hill, London
| Time | Date | Places Left | Cost | |
| --- | --- | --- | --- | --- |
| Saturdays 09:00am - 09:30am | 16th Nov 2019 - 30th Nov 2019 | 11 | £24 | Book |
Baby Ballet (2.5yrs - 4yrs)
Copthall School
Pursley Road, Mill Hill, London
| Time | Date | Places Left | Cost | |
| --- | --- | --- | --- | --- |
| Saturdays 09:30am - 10:00am | 16th Nov 2019 - 30th Nov 2019 | 0 | £24 | Sorry, this class is full. Join Waiting List |
Baby Ballet (2.5yrs - 4yrs)
Mill Hill Library
Hartley Avenue, Mill Hill, London
| Time | Date | Places Left | Cost | |
| --- | --- | --- | --- | --- |
| Tuesdays 13:30pm - 14:00pm | 19th Nov 2019 - 26th Nov 2019 | 6 | £16 | Book |
| Thursdays 16:00pm - 16:30pm | 14th Nov 2019 - 28th Nov 2019 | 0 | £24 | Sorry, this class is full. Join Waiting List |
| Sundays 09:30am - 10:00am | 17th Nov 2019 - 1st Dec 2019 | 0 | £24 | Sorry, this class is full. Join Waiting List |
Mini Musical Theatre (2.5yrs - 4yrs)
Copthall School
Pursley Road, Mill Hill, London
| Time | Date | Places Left | Cost | |
| --- | --- | --- | --- | --- |
| Saturdays 10:00am - 10:30am | 16th Nov 2019 - 30th Nov 2019 | 0 | £24 | Sorry, this class is full. Join Waiting List |
Mini Musical Theatre (2.5yrs - 4yrs)
Mill Hill Library
Mini Hip Hop (2.5yrs - 4yrs)
Mill Hill Library
Hartley Avenue, Mill Hill, London,
No sessions currently available
Hip Hop & Jazz (4yrs - 6yrs)
Mill Hill Library
Hartley Avenue, Mill Hill, London
| Time | Date | Places Left | Cost | |
| --- | --- | --- | --- | --- |
| Sundays 11:15am - 12:00pm | 17th Nov 2019 - 1st Dec 2019 | 5 | £27 | Book |
Introductory Musical Theatre (4yrs - 6yrs)
Mill Hill Library
Hartley Avenue, Mill Hill, London
| Time | Date | Places Left | Cost | |
| --- | --- | --- | --- | --- |
| Tuesdays 16:30pm - 17:15pm | 19th Nov 2019 - 26th Nov 2019 | 0 | £18 | Sorry, priority booking for this class is only open to current clients. Please telephone to find out when public booking opens. |
| Sundays 10:00am - 10:45am | 17th Nov 2019 - 1st Dec 2019 | 1 | £27 | Book |
Pre-primary Ballet (4yrs - 6yrs)
Mill Hill Library
Hartley Avenue, Mill Hill, London
| Time | Date | Places Left | Cost | |
| --- | --- | --- | --- | --- |
| Tuesdays 16:00pm - 16:30pm | 19th Nov 2019 - 26th Nov 2019 | 8 | £16 | Book |
| Sundays 10:45am - 11:15am | 17th Nov 2019 - 1st Dec 2019 | 0 | £24 | Sorry, this class is full. Join Waiting List |
Locations
Copthall School
Pursley Road,
Mill Hill,
London
NW7 2EP
Mill Hill Library
Hartley Avenue,
Mill Hill,
London
NW7 2HX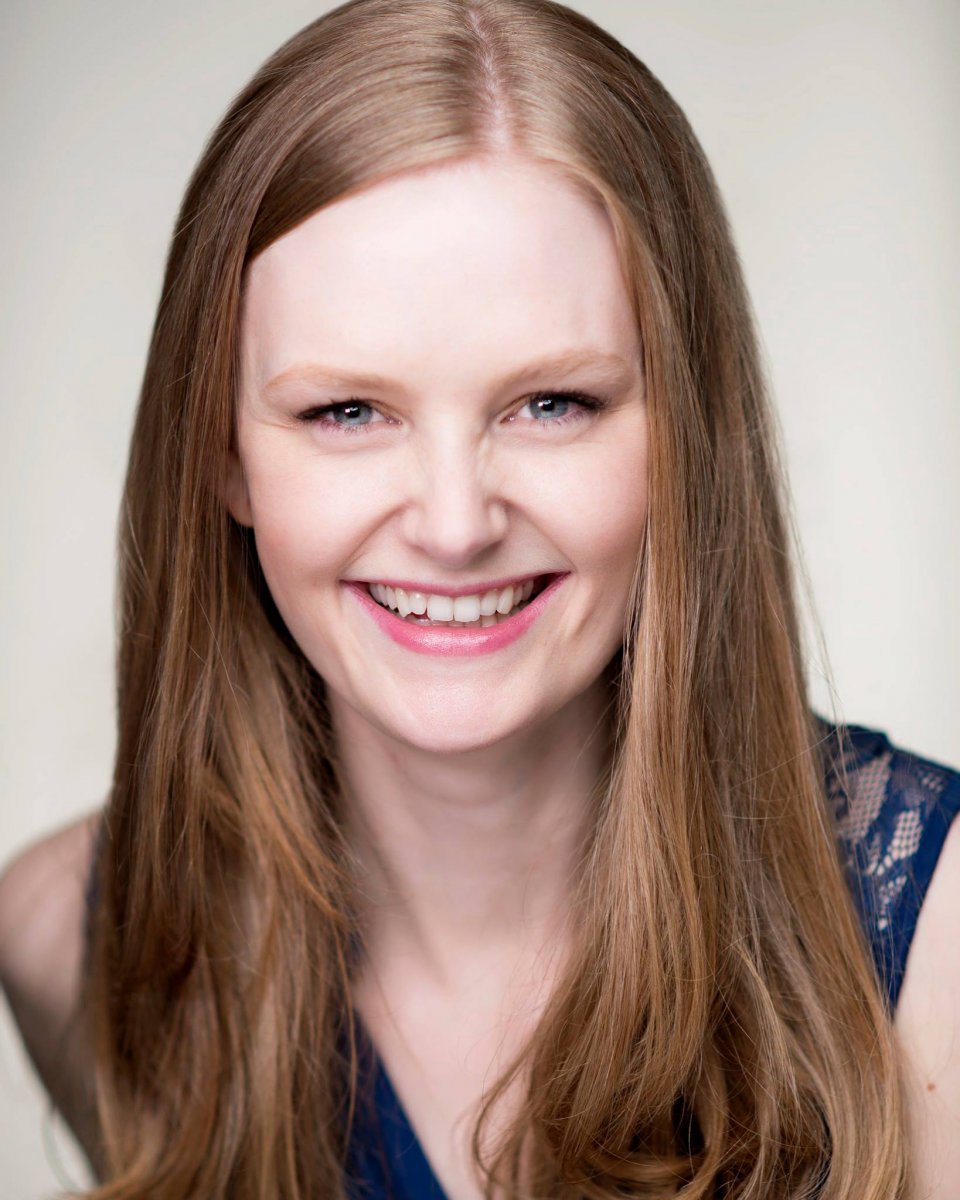 Nicole has been performing from a very young age, attending classes in singing and acting at her local theatre school in her home town, Bournemouth. In 2013 Nicole moved to London and went on to further her training at Trinity Laban Conservatoire of Music and Dance, where she gained a first class honours Degree in Musical Theatre and Performance. Whilst at the conservatoire she was taught by many industry professionals and developed her skills in ballet, jazz, singing, acting and acting through song. After graduating, Nicole began teaching at Red Star Theatre Arts, Putney, where she is Head of Acting and Director for their annual musical production. Nicole is extremely passionate about teaching, working with children aged 16 months - 18 years, at her Theatre School, Big Time Academy in Mill Hill where she also runs her own Petite Performers Franchise. Alongside her work as a teacher she continues to build her acting career in the professional industry.
"This age group are so capable and I love the way the Petite Performers syllabus' pushes and stretches them to their full potential".
WHAT IS BIG TIME ACADEMY?
Big Time is Petite Performers Mill Hill's adjoining performing arts school for children aged 6+. They offer training in Acting and Musical Theatre in the form of group classes and one to one LAMDA examination classes.
WHAT IS BIG TIME PRODUCTIONS?
Alongisde their classes Big Time also produce professional children's theatre productions. These performances are interactive and immersive and take place at Mill Hill Library with professionally trained actors. Recent productions include; Mad Hatter's Tea Party, Wizard of Oz; Magical Experience, Beauty and the Beanstalk. Upcoming productions; Peter Rabbit; The Great Escape, Wind in the Willows and A Midsummer Night's Dream. All Petite Performer's receive 20% off tickets which can be purchased at www.bigtimeacademy.com. The password is millhillpetite
MISS ALEX
Alexandra is from The Wirral and began dancing at the age of three. She studied at The Hammond School in Chester, and at sixteen gained a place at The English National Ballet School were she continued her training for two years, before deciding to complete her diploma at Laine Theatre Arts.
Alexandra is a Professional Dancer and Musical Theatre Performer who has been lucky enough to perform in number one productions here in the UK and Internationally. Some of her most recent credits include: Leilani/Alternate Margot in "Legally Blonde" (UK & Ireland Tour), Polly/Ensemble in "Funny Girl" (UK & Ireland tour), Bombalurina in "CATS" for RCCL International to name a few. Alex trained under the Royal Ballet's Associate programme from the age of nine to sixteen and as a result got to perform in "Giselle" with The Birmingham Royal Ballet.
Alexandra has always had a passion for teaching and therefore decided to pursue this alongside her performing career. Gaining her Ballet teaching qualifications with the Royal Academy of Dance in 2012 (as well as ISTD & IDTA qualifications) she has experience teaching all forms of dance to children all the way through to adults up and down the UK. She is extremely excited to be a part of Petite Performers at Big Time Academy and hopes to inspire the younger generations as her teachers once inspired her.
MISS GRACELYN
Miss Gracelyn is our pre-school assistant in Mill Hill. She has been training in ballet, tap and modern since the age of 2 at Frances Bleasdale's School of Dancing. From here her interest grew in a broader range of dance and drama, training in contemporary ballet dance, leading to training in workshops with professional dance companies such as Wayne Mcgregor and Phoneix Dance Company. She also performed in drama shows in Manchester. Gracelyn began teaching dance at the age of 16 alongside her studies, and is now in training at Middlesex University to be a professional dancer, completing a BA Honours Degree in Dance Performance.