Classes
You & Me Ballet (16mths - 2.5yrs)
Esquires
The Studio Downstairs Esquires Coffee 287 Putney Bridge Road Putney London
| Time | Date | Places Left | Cost | |
| --- | --- | --- | --- | --- |
| Wednesdays 09:45am - 10:15am | 29th Jan 2020 - 1st Apr 2020 | 9 | £90 | Book |
| Fridays 09:30am - 10:00am | 24th Jan 2020 - 3rd Apr 2020 | 8 | £100 | Book |
| Saturdays 09:00am - 09:30am | 25th Jan 2020 - 4th Apr 2020 | 2 | £100 | Book |
Tiny Tap (2.5yrs - 4yrs)
Esquires
Baby Ballet (2.5yrs - 4yrs)
Esquires
The Studio Downstairs Esquires Coffee 287 Putney Bridge Road Putney London
| Time | Date | Places Left | Cost | |
| --- | --- | --- | --- | --- |
| Mondays 11:00am - 11:30am | 27th Jan 2020 - 30th Mar 2020 | 10 | £90 | Book |
| Tuesdays 14:00pm - 14:30pm | 28th Jan 2020 - 31st Mar 2020 | 12 | £90 | Book |
| Wednesdays 10:30am - 11:00am | 29th Jan 2020 - 1st Apr 2020 | 9 | £90 | Book |
| Fridays 10:10am - 10:40am | 24th Jan 2020 - 3rd Apr 2020 | 3 | £100 | Book |
| Fridays 11:20am - 11:50am | 24th Jan 2020 - 3rd Apr 2020 | 7 | £100 | Book |
| Fridays 15:30pm - 16:00pm | 24th Jan 2020 - 3rd Apr 2020 | 7 | £100 | Book |
| Saturdays 09:30am - 10:00am | 25th Jan 2020 - 4th Apr 2020 | 3 | £100 | Book |
| Saturdays 10:30am - 11:00am | 25th Jan 2020 - 4th Apr 2020 | 1 | £100 | Book |
Didi Drama & Singing (2.5yrs - 4yrs)
Esquires
The Studio Downstairs Esquires Coffee 287 Putney Bridge Road Putney London
| Time | Date | Places Left | Cost | |
| --- | --- | --- | --- | --- |
| Wednesdays 16:00pm - 16:30pm | 29th Jan 2020 - 1st Apr 2020 | 8 | £90 | Book |
Mini Hip Hop (2.5yrs - 4yrs)
Esquires
Pre Primary Ballet (4yrs - 6yrs)
Esquires
The Studio Downstairs Esquires Coffee 287 Putney Bridge Road Putney London
| Time | Date | Places Left | Cost | |
| --- | --- | --- | --- | --- |
| Tuesdays 16:15pm - 16:45pm | 28th Jan 2020 - 31st Mar 2020 | 3 | £90 | Book |
| Fridays 16:30pm - 17:00pm | 24th Jan 2020 - 3rd Apr 2020 | 9 | £100 | Book |
| Saturdays 11:00am - 11:30am | 25th Jan 2020 - 4th Apr 2020 | 6 | £100 | Book |
Pre Primary Drama & Singing (4yrs - 6yrs)
Esquires
The Studio Downstairs Esquires Coffee 287 Putney Bridge Road Putney London
| Time | Date | Places Left | Cost | |
| --- | --- | --- | --- | --- |
| Wednesdays 16:30pm - 17:15pm | 29th Jan 2020 - 1st Apr 2020 | 7 | £103.5 | Book |
Pre Primary Hip Hop (4yrs - 6yrs)
Esquires
The Studio Downstairs Esquires Coffee 287 Putney Bridge Road Putney London
| Time | Date | Places Left | Cost | |
| --- | --- | --- | --- | --- |
| Tuesdays 15:45pm - 16:15pm | 28th Jan 2020 - 31st Mar 2020 | 0 | £90 | Sorry, this class is full. Join Waiting List |
| Fridays 17:00pm - 17:30pm | 24th Jan 2020 - 3rd Apr 2020 | 5 | £100 | Book |
| Saturdays 11:30am - 12:00pm | 25th Jan 2020 - 4th Apr 2020 | 11 | £100 | Book |
Magical Camps
A Christmas Cracker - Festive Dance and Drama Camp (Full Day)
Esquires
The Studio Downstairs Esquires Coffee 287 Putney Bridge Road Putney London
A Christmas Cracker - Festive Dance and Drama Camp (Half Day)
Esquires
The Studio Downstairs Esquires Coffee 287 Putney Bridge Road Putney London
Locations
Esquires
The Studio Downstairs Esquires Coffee 287 Putney Bridge Road Putney London
SW15 2PT
Emily began her training in her home town of Cambridge where she attended the King Slocombe School of Dance under the expert tuition of Donna Buchanan and Tina Pilgrim. At the age of 18 Emily went on to further her studies at the prestigious Bird College in London and later the Guildford School of Acting gaining a BA in Dance & Theatre Performance and a Diploma in Acting.
After graduating Emily began her two parallel careers of performing and teaching. As a teacher she taught for a number of dance and theatre schools throughout the south of England before setting up her own dance and theatre school in Putney, Red Star Theatre Arts and children's TV, film and theatrical agency, Emily Cardno Management in 2010. Emily is DDE qualified in ISTD Ballet, Modern Theatre and Tap Dance and is working towards her Licentiate qualifications in all 3 genres. She also teaches at the prestigious Arts Educational School in Chiswick on their Day School and Sixth Form programs.
Performing credits include: Top of The Pops, Princess Cruises, Costa Cruises, Four 'Spirit of the Elements'-Poet Productions, Le Grand Ballet De Music Hall-Patrice Marques, ITV's 'This Morning', Disney Channel's 'Take Two Sunday' and a TV commercial ident for BBC Radio 2.
"It's amazing what little people are capable of, and at Petite Performers we see children flourish creatively and physically everyday"
Alice Wells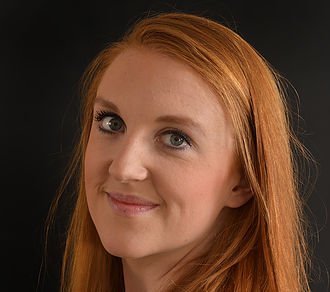 Alice started dancing at the age of 4, attending classes in ballet, tap, modern, drama and singing.
She went on to take her ISTD exams in all three dance genres and gained her LAMDA gold award, Bronze arts award. Continuing her passion for the performing arts, Alice studied a BTEC diploma in Musical Theatre alongside her A-levels. She received part time training at the Urdang Academy, London and the Rosie-May Academy, Lincolnshire where she gained professional training from leading west end dancers and choreographers. Following this, Alice trained at the University of Roehampton, London, graduating in 2014 with a BA (Hons) in Dance Studies. Alice is now DDE qualified with the ISTD and has been teaching dance for five years at some of London's leading dance and theatre institutions and is thrilled to share Petite Performers with SW and SE London.
"I teach this age group every day and think the Petite Performers' material is fantastic - age appropriate, fun and imaginative. It really is a wonderful syllabus to teach"
Claudia Bagley
Claudia began her dance training at the age of two at the June Glennie School of Dance, Suffolk, gaining both Junior and Senior Ballet Scholarships with the British Ballet Organization (BBO), as well as performing at The Royal Opera House and with the European Ballet Company. She furthered her training at London Studio Centre, graduating with a BA (Hons) Degree in Theatre Dance.
For over 10 years, Claudia has worked internationally as a professional dancer both on cruise ships and in the commercial sector for events and fashion shows. Her career has enabled her to travel extensively, spending significant time in Paris, South-East Asia and South America. She spent several years as Production Manager and Dance Captain for the Italian company, MSC Cruises, managing a high-calibre of international artists and responsible for the daily delivery of world-class production shows. Claudia continues as Associate Choreographer for the company.
Claudia has taught dance classes and workshops throughout her career and in 2018, returned to London and completed the Level 6 Extended Diploma in Dance Teaching at BBO Dance, gaining Distinction. She is delighted to have had the opportunity to teach at many prestigious studios and looks forward to continuing her work with Petite Performers.
"The benefits of dance training go far beyond the pure joy of learning how to dance and Petite Performers provides a safe, fun learning environment which enables their young pupils to thrive"